Top Story
Editors' picks: 59 sustainable products our editors love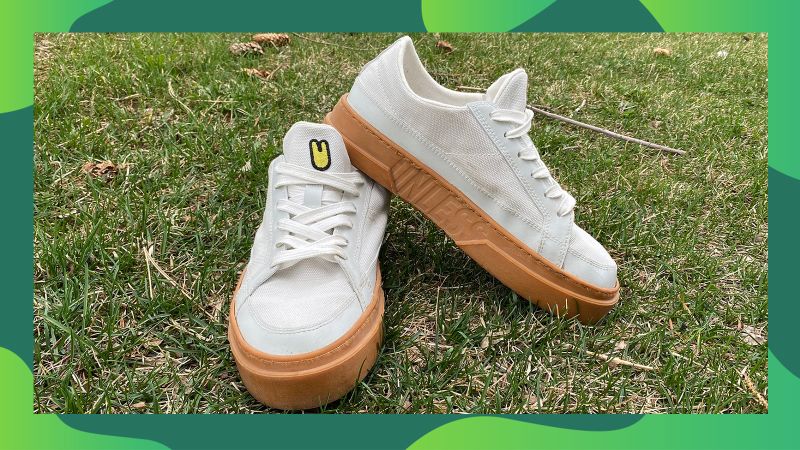 This article is a part of CNN Underscored's Earth Week, a weeklong focus on our planet and ways to celebrate and preserve it. We'll be featuring tips on how to live more sustainably, products to help you spend more time in nature and exclusive deals all week, so check in every morning to see what's new, and be sure to subscribe to the CNN Underscored newsletter to see it all.
EDITORS' PICKS

Sometimes, everyday products our editors use don't make it into our in-depth, long-form comparative pieces in which we vigorously test similar products head-to-head. That's where our Editors' Picks come in — where we highlight everyday products we personally stand by and use on a daily basis, and think you should too.
Knowing what is and isn't an eco-friendly product can be hard at times. It's easy to get lost in a brand's marketing lingo and buy something that seems "green" but isn't actually much better for the earth.
That's why we asked our editors to round up their favorite products that are actually eco-friendly in one way or another. Whether the products are made from recycled materials, use ethically sourced ingredients, can be composted or will just help you reduce your waste, here are our editors' favorite sustainable products.
I bought these on a whim not knowing anything about the brand, but once I looked it up, I became a huge fan. Bangs isn't just another shoe brand. On top of the adorable embroidery designs, the shoes are made from 100% vegan, ethically sourced materials, and the workers are paid fair wages and the brand is transparent about it. If that wasn't awesome enough, Bangs also uses 20% of net profits to invest in entrepreneurs around the world. — Lindsey Smith, associate editor
After researching and reporting on sustainable fashion brands, two of the experts I talked to recommended Outerknown. I had never heard of it before, but I finally got around to trying some of Outerknown's clothes and I am beyond impressed. My favorite piece so far is its famous Blanket Shirt, which is a heavy flannel made from 100% organic cotton. It feels incredibly well made, extremely cozy and by far my favorite flannel. Plus, readers can get 20% off sitewide at Outerknown with code CNNEARTH. — Kai Burkhardt, sustainability and outdoors editor
Swimwear is a huge culprit when it comes to sustainability. I've seen so many people buy a bikini for a trip only to throw it out afterward because the elastic wears out too quickly or the colors fade. If you want to skip poorly made fast fashion, I recommend checking out Zonarch. The brand's swimwear is made in the USA out of 100% postconsumer waste, has ethical manufacturing and pays fair wages. The brand's site is completely transparent about its rigorous labor and environmental standards as well. — Lindsey Smith, associate editor
Lo & Sons is transforming damaged and returned products into unique, durable and versatile tote bags that are perfect for your daily commute or traveling. These bags in particular are 100% handmade and hand-numbered. My other favorite product is the brand's do-it-all tote, the Catalina Supreme, which is made from recycled plastic bottles and plant-based cactus "leather." It even has a suitcase handle, so gone are the days of juggling multiple bags — it's saved my shoulder and sanity. — Lindsey Smith, associate editor
What could be more sustainable than plants? If you lack a green thumb like I do, I'd love to introduce you to Moss Ball Kokedamas from the brand Kazumi Garden. These gorgeous handmade living works of art add a pop of color to your home and also make great gifts. The plants are locally sourced, and the moss is sustainably obtained and never toxic. They are incredibly easy to care for and can last years. — Lindsey Smith, associate editor
I've been on a mission to swap out my normal drugstore toothpaste for an all-natural version that still fights against cavities but is gentle on my teeth — and the environment. Before's toothpaste checks all of those boxes. The brand is also on a sustainable mission with the first plant-based tubes and donations toward environmental initiatives. Want to try it out? CNN Underscored readers can exclusively save 50% off one tube with the code CNN50 — making it only $5! — Lindsey Smith, associate editor
I adore Rumpl's puffy blankets because they're so warm and cozy. The designs are great and they're made with a tear-resistant material that makes it the perfect blanket to take to the backyard, camp, the park or anywhere else. Oh, and each Original Puffy is made from 60 recycled plastic bottles. Don't forget to use code CNNEARTH to get 15% off any order over $99. — Kai Burkhardt, sustainability and outdoors editor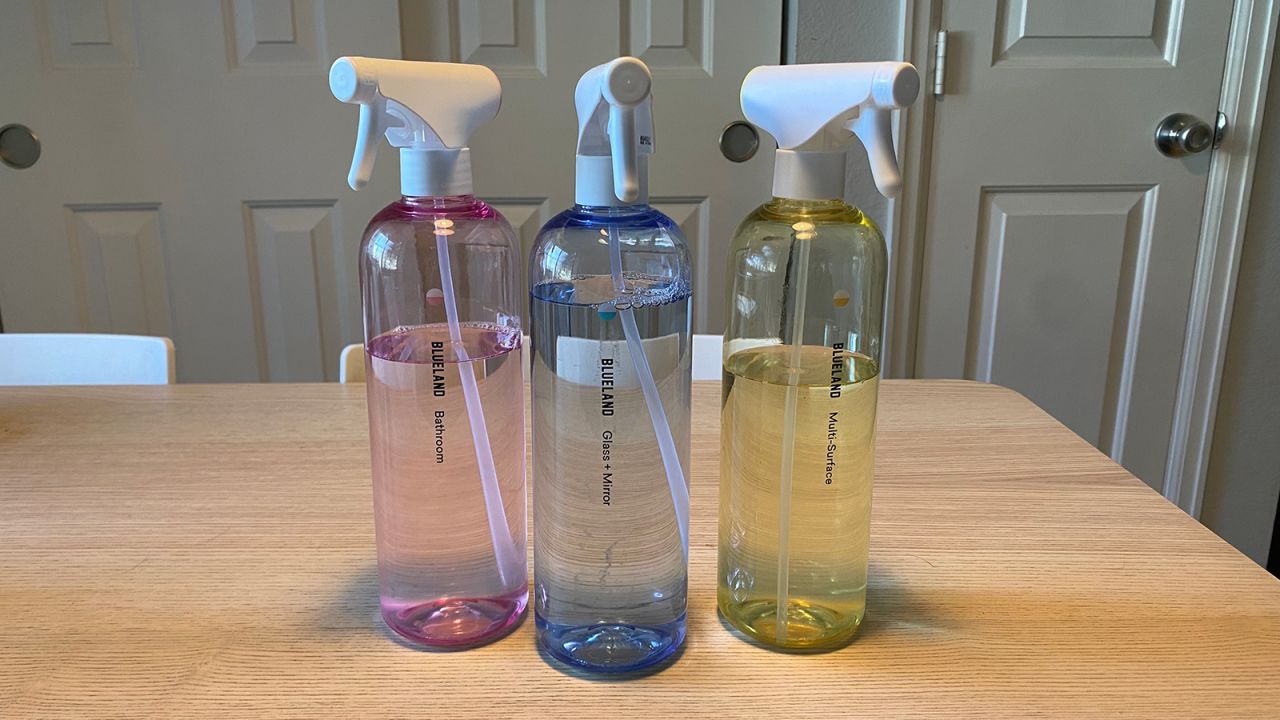 It's hard to realize how much plastic you use in your daily life until you start cutting it out. Blueland has been a fantastic cleaning alternative for my household that has drastically reduced my waste. I especially love the brand's Clean Essentials Kit, which features everything you need to keep all the surfaces in your home clean. However, I'd be remiss if I didn't state my love for Blueland's laundry and dishwasher tablets as well. Now's a great time to stock up since you can score 20% off sitewide with code CNNEARTH. — Kai Burkhardt, sustainability and outdoors editor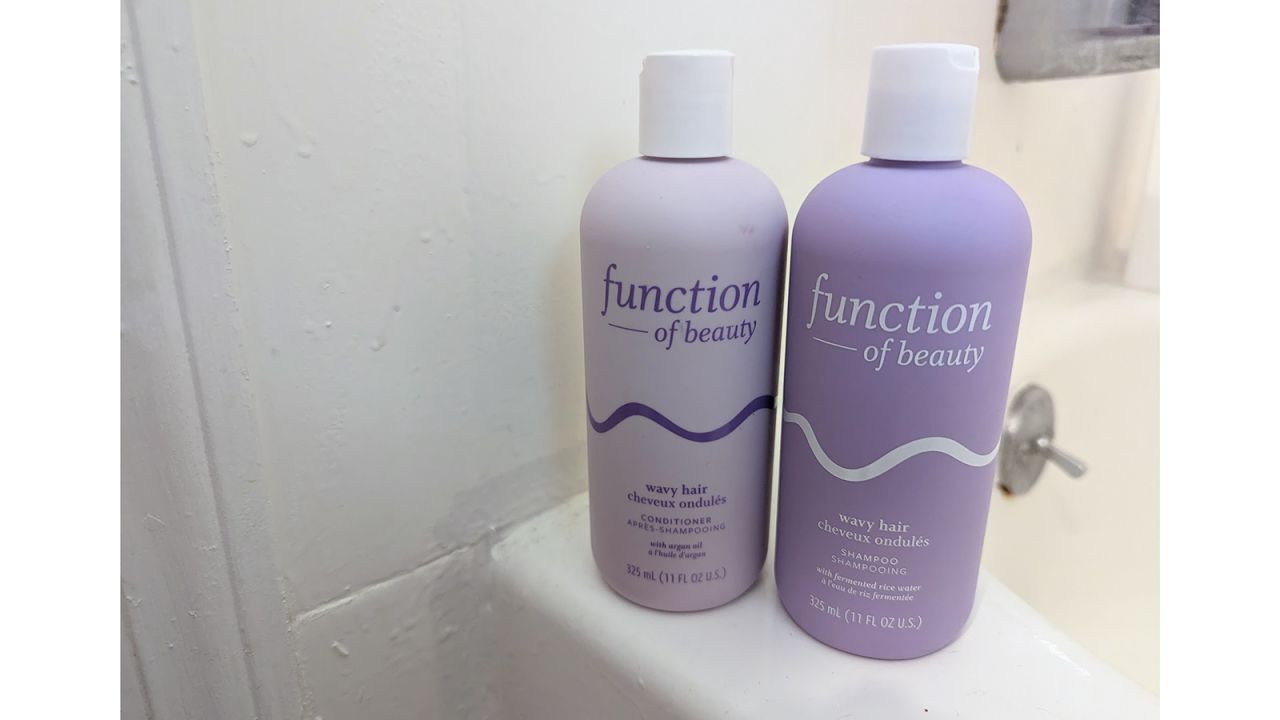 Trying to find hair care products that are sustainable, not tested on animals, affordable and actually work can seem like a huge task. Thankfully, my search stopped when I came across Function of Beauty. You can get salon-worthy hair for less than 10 bucks and feel good about your purchase because the products are 96% naturally derived. I love that the brand offers customization depending on your type of hair and if you want to add shine, length, strength, anti-frizz or curl definition. — Lindsey Smith, associate editor
I recently swapped out all of my chemical-filled cleaning products for Branch Basics' nontoxic cleaners and am so happy I finally made the switch. One bottle of concentrate replaces your all-purpose cleaner, bathroom cleaner, hand soap, laundry detergent and glass cleaner. The bottle is huge, and while the price may be a lot at first glance, it lasts for ages. It works on every single type of mess around your home — I've even removed pen from my favorite dress with it. If you're unsure, I definitely recommend trying the $5 trial kit. — Lindsey Smith, associate editor
Pockets? Check. Comfortable? Check. Built-in bra and shorts? Check. Stylish? Check. Organic cotton and fair trade? Check. Pact, dubbed "Earth's Favorite" clothing, is my newfound favorite apparel company after a very well-placed targeted Instagram ad piqued my interest. Pact is transparent about where material comes from as well as the brand's sustainability efforts. If for some reason none of that matters to you, Pact's clothes are incredibly versatile and well made. Plus, the prices are much lower than most organic and fair trade brands out there. — Lindsey Smith, associate editor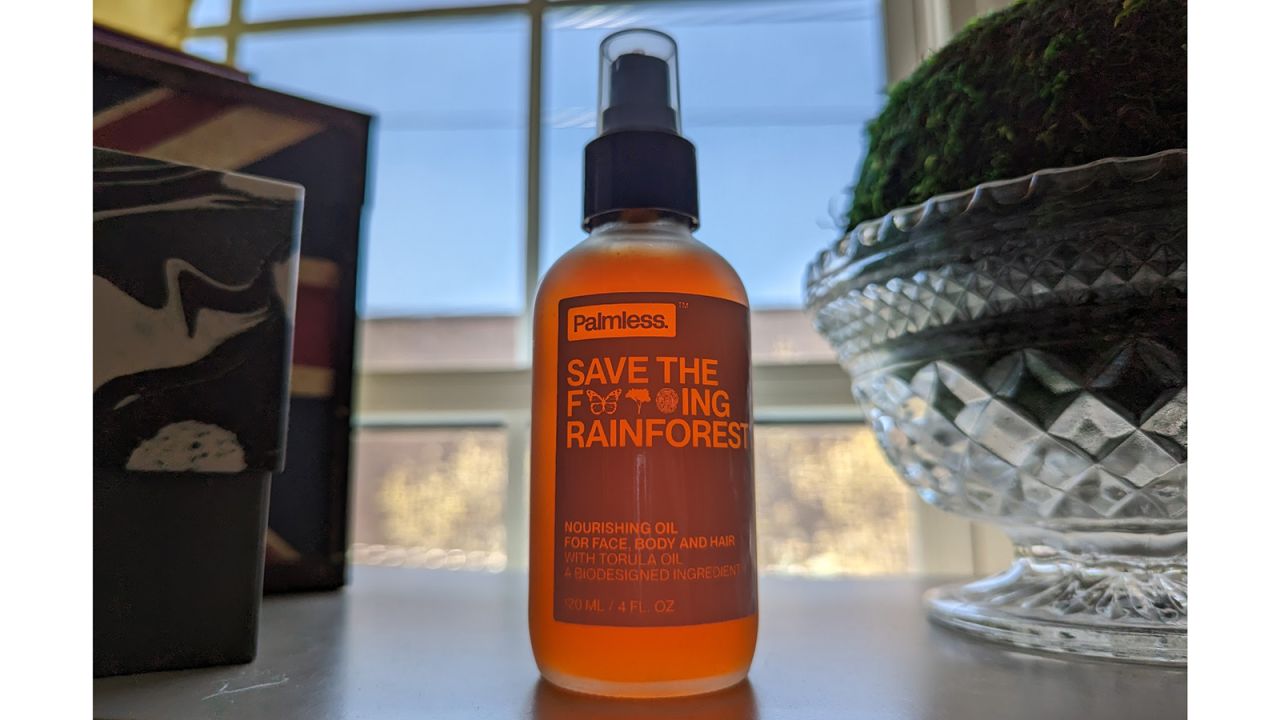 You could ask just about everyone in my life and they'll agree that I've given them a spiel about how terrible palm oil is for the environment. I was so excited to come across Palmless and the brand's no-bull approach to saving the rainforest. This multiuse palm oil alternative is incredibly nourishing for hair, face and body. It smells incredible and instantly quenches dry skin. Plus, for every bottle purchased one tree is planted in Indonesia, a place where the palm oil industry has done serious damage. In honor of Earth Month, the brand is doubling donation efforts through its ongoing partnership with One Tree Planted. — Lindsey Smith, associate editor
Compression socks have become a staple in my life. Whether on long flights or just sitting at my desk all day, they are a great addition to help minimize swelling and improve circulation. Comrad's recycled cotton versions are just as amazing as the brand's regular socks. They're super comfortable and come in a variety of colors. I definitely recommend them for anyone who stands or sits all day. — Lindsey Smith, associate editor
Klean Kanteen is doing something really cool in the drinkware space by creating more and more products with certified 90% postconsumer recycled steel. This insulated mug is one of those products, and I've been loving how hot it keeps my morning coffee — not to mention its gorgeous looks. — Kai Burkhardt, sustainability and outdoors editor
My new go-to work bag, this cute Baggu piece is roomy enough to fit my 13-inch laptop, charger, compact umbrella and more. It's made out of recycled nylon that feels durable enough to carry my essentials and withstand the daily strains of toting it around the city. The strap is also adjustable and long enough that I can even wear it crossbody. The black color was great for winter, and now I'm considering picking up the Taupe or Avocado because I love the style so much. — Sophie Shaw, associate beauty editor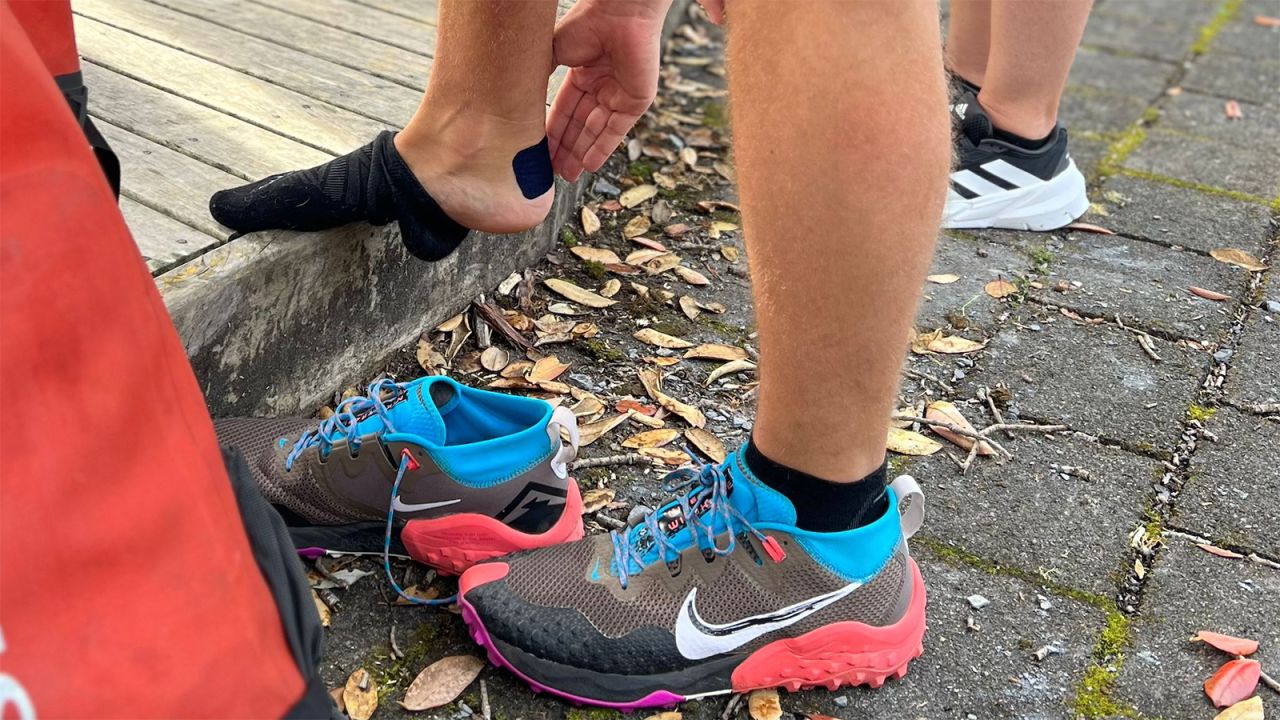 How many times have you been at the beach and stumbled on a gross little floating Band-Aid? Probably too many. Unlike other adhesive bandages, WoolAids are made with merino wool rather than plastic. Not only will a WoolAid biodegrade in four months, but while it's on, the skin and wound underneath can breathe and thus stay dry rather than getting that unpleasant soggy feeling. They also come in colors like blue and gray instead of attempting to match any kind of "flesh" tone, and stay on forever — I had one on my pinky toe (a notoriously slippery bandage spot) that did not budge for days, even across hiking, hot tubs and a downhill Zorb adventure. — Rena Behar, copy editor
Allbirds has been a popular and innovative brand in the eco-friendly shoe scene for years now, and for good reason too. The brand makes sneakers that are much better for the earth than traditional kicks, plus they're super comfortable and look good too. I got a pair of Tree Dashers last year and wear them when I go for runs or when I just want a plush, cozy sneaker to walk around town in. — Kai Burkhardt, sustainability and outdoors editor
More and more outdoors brands are putting a focus on sustainability, and I think Ibex is doing a great job. The brand focuses around the amazing properties of merino wool, which is naturally biodegradable, is Climate Neutral certified and has a close relationship with its entire supply chain to ensure safe and fair working conditions. This hoodie is made from 100% merino wool and is our favorite layer to wear on shoulder season hikes. It's lightweight, it provides decent warmth when it needs to, but it isn't too hot, so you can actually wear it when the sun is out too. — Kai Burkhardt, sustainability and outdoors editor
Avoiding plastic is tough, especially with all the soaps, cleansers, skin and hair care that compromise my daily routine. In an effort to cut back, I swapped my plastic shampoo and conditioner bottles for these bars. These last me just as long as the bottles and cost about the same. Plus, this way I know I'm getting every ounce if product possible, down to the very final suds, and I keep unnecessary plastic out of my bins. — Jillian Tracy, editorial coordinator
I've been enjoying Nomadix's lightweight, ultra-absorbent and quick-drying towels for a while, but the one I've fallen the most in love with is the Bandana Towel. It's super tiny and can be folded down so small it could easily fit in your pocket. I love keeping it on hand to use during workouts or on hikes to wipe sweat away. The best thing about it? It's made from 88% postconsumer recycled polyester. — Kai Burkhardt, sustainability and outdoors editor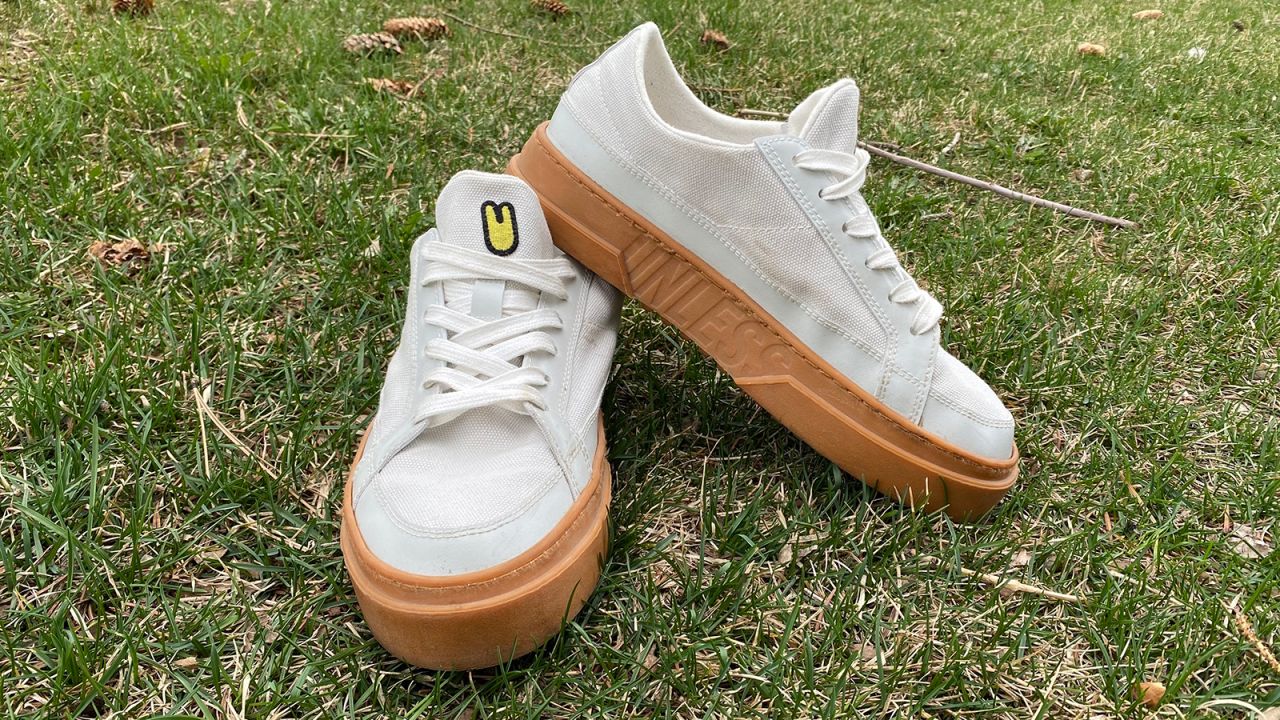 I'm not always a fan of the way sustainable sneakers look, but this one is a glaring exception. I'm super into its streetwear-inspired silhouette, and even more into the fact that it's made from 100% plant-based materials. I've been wearing these as my daily sneaker for weeks and love the way they look and feel. Plus, you can get 20% off your pair or anything else at Unless Collective when you use code CNNEARTH. — Kai Burkhardt, sustainability and outdoors editor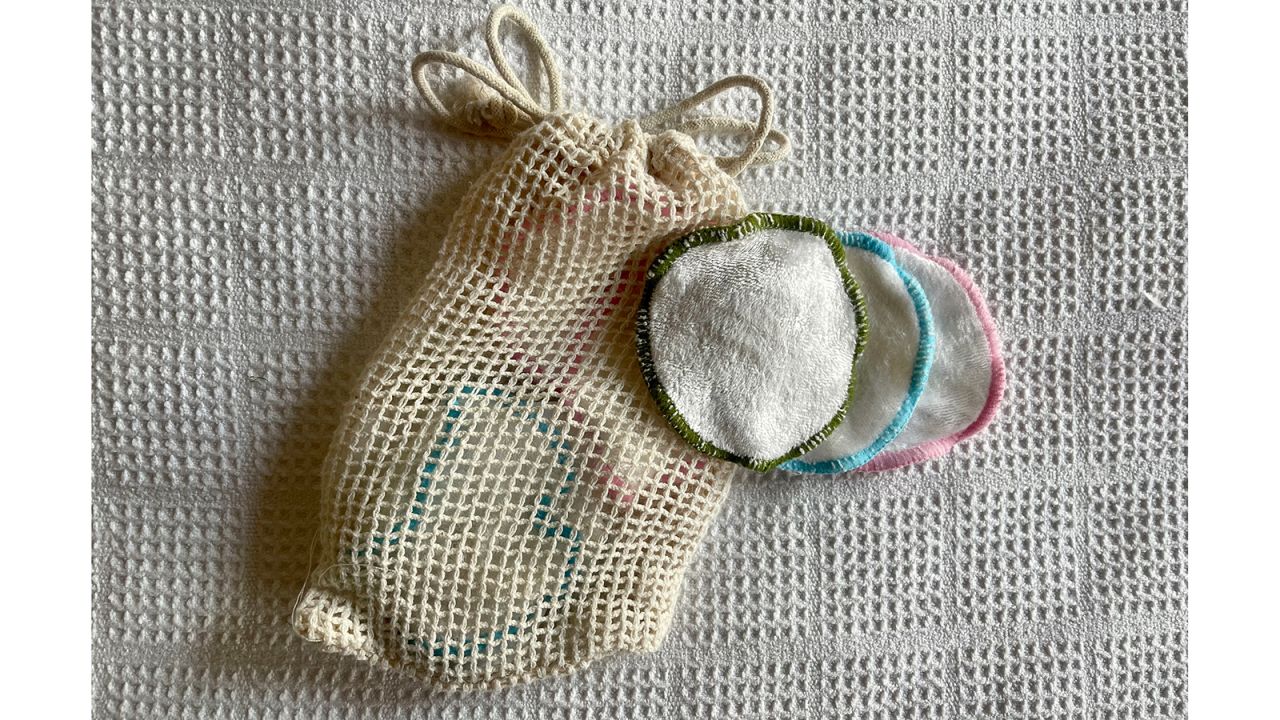 Substituting reusable makeup remover pads for disposable ones is one of the easiest ways I've cut down on unnecessary waste over the past year. These are soft and easy to clean, and they come with a storage pouch to keep things organized. — Sophie Shaw, associate beauty editor
I'm a huge hammock fan. Whether I'm on my patio, in a park or at a campsite, I always have a hammock handy. If the sun's out, I want to be in a hammock. I've been an Eno fan for years, but I finally tried Kammok's hammocks and instantly fell in love. They're lighter in weight but stronger, thanks to the brand's amazing 100% recycled, Bluesign-approved fabric. — Kai Burkhardt, sustainability and outdoors editor
These have been some of my favorite sunglasses so far this spring, because they don't have arms and instead stay secure on your face with an adjustable cord that wraps around your head. That means they can store flat, they don't fall off your face and, most importantly, there are no arms to break. Plus, Ombraz uses some sustainable materials to craft its sunglasses, such as 100% recycled nylon for the cord and packages them in compostable packaging with soy-based ink. What we really love about the brand though, is its commitment to planting 20 mangrove trees for every pair of sunglasses sold, which, according to the brand, makes Ombraz sunglasses the most carbon-negative product ever sold. — Kai Burkhardt, sustainability and outdoors editor
I've gone long about how much I love Tushy's affordable bidets, but in short: They're life-changing. It's my most recommended product to every person around me whose toilets I frequent (or not), and it does legitimately help save you from buying so much toilet paper. We named this one the best bidet attachment of the year largely because of how easy it is to install, the simple design and the easily adjustable water pressure. I'll also note that this one can fit on a wider array of toilets and bathroom setups than most other bidets, so it's the perfect beginner's choice. If you want to give Tushy a try, you can get 20% off the Classic 3.0 and Spa when you use code CNNEARTH. — Rachel Lubitz, senior lifestyle editor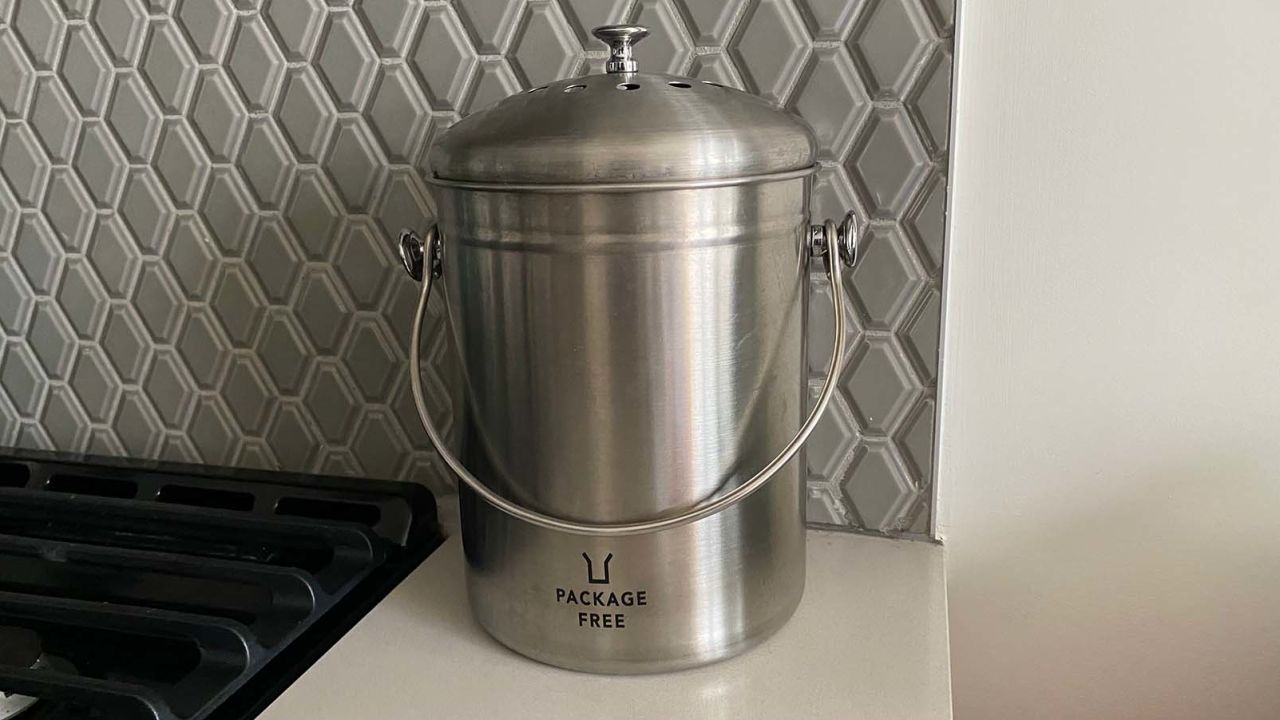 Composting at home has been the biggest change I've made to live more sustainably, and having a dedicated bin for food waste like this one from Package Free is a helpful way to stay on track. From compostable paper towels and tissues to food scraps, we toss all sorts of stuff in our bin and drop it off at a local community garden every week. — Kai Burkhardt, sustainability and outdoors editor 
I've been seeing more independent oral care brands popping up, and this Swiss company founded by dentist sisters Haleh and Golnar Abivardi makes enamel-repairing fluoride toothpaste with natural ingredients that comes in a tube made from sawdust. The company also makes the Rheinholz toothbrush, which is made from sustainably sourced Swiss beechwood and has bristles that are designed to effectively clean in between the teeth. It feels more luxe than a bamboo toothbrush, and you really can feel the bristles hug around each tooth. — Sophie Shaw, associate beauty editor
These Bee's Wrap wraps took a bit of getting used to, but once I learned how to properly use them (warm them up and mold them a bit first with the heat from your hands), they quickly became one of my kitchen staples. I use far less single-use plastic (plastic wrap, plastic baggies, etc.) and foil, thanks to this product. It's super easy to wash and reuse, and it keeps food fresh the same way a plastic wrap might. — Hayley Saltzman, former head of social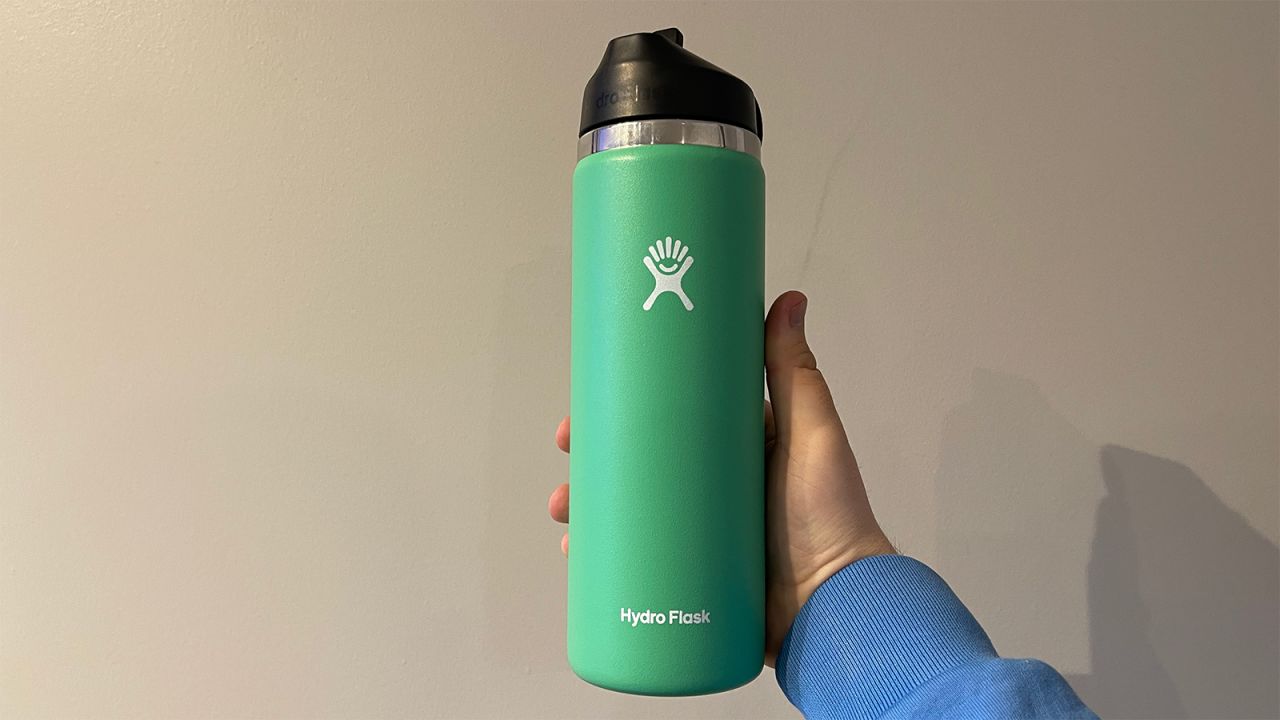 I don't think I've bought a single plastic water bottle since buying this bright green Hydro Flask. It holds a ton of water, so it'll last me all day, and it's super easy to clean too. I take it with me everywhere I go! — Tyler Holender, former social media intern
If you're a regular Underscored reader, you know how much we love our Swedish dishcloths, and these ones, gifted to me by my mom, have made my kitchen both cuter and more eco-friendly. With an array of cat-related designs, my mom actually took three for herself, and I can't blame her. They're excellent at soaking up messes and can be thrown right into the washing machine after heavy use. I'm already planning on buying more. — Rachel Lubitz, senior lifestyle editor
Saying goodbye to single-use plastics at the grocery store is an easy way to become more environmentally sound. I love my Baggu bag for trips to the grocery store — or Target or CVS or Sephora — because it can fit pretty much everything I buy in one bag and be carried like a tote over my shoulder. Plus, it holds up to 50 pounds, so it's reliably sturdy. Perhaps best of all, it folds into its own flat pouch for easy storage out of the way. — Emily McNutt, senior travel editor
I'll never go back to regular laundry detergent after using Dropps. You may think that natural plant-based products don't clean as well as chemicals, but you'd be wrong. Dropps gets out any and every stain and eliminates odors. The brand also uses 100% carbon-neutral shipping and recyclable packaging, and the pods don't contribute to microplastic pollution. — Lindsey Smith, associate editor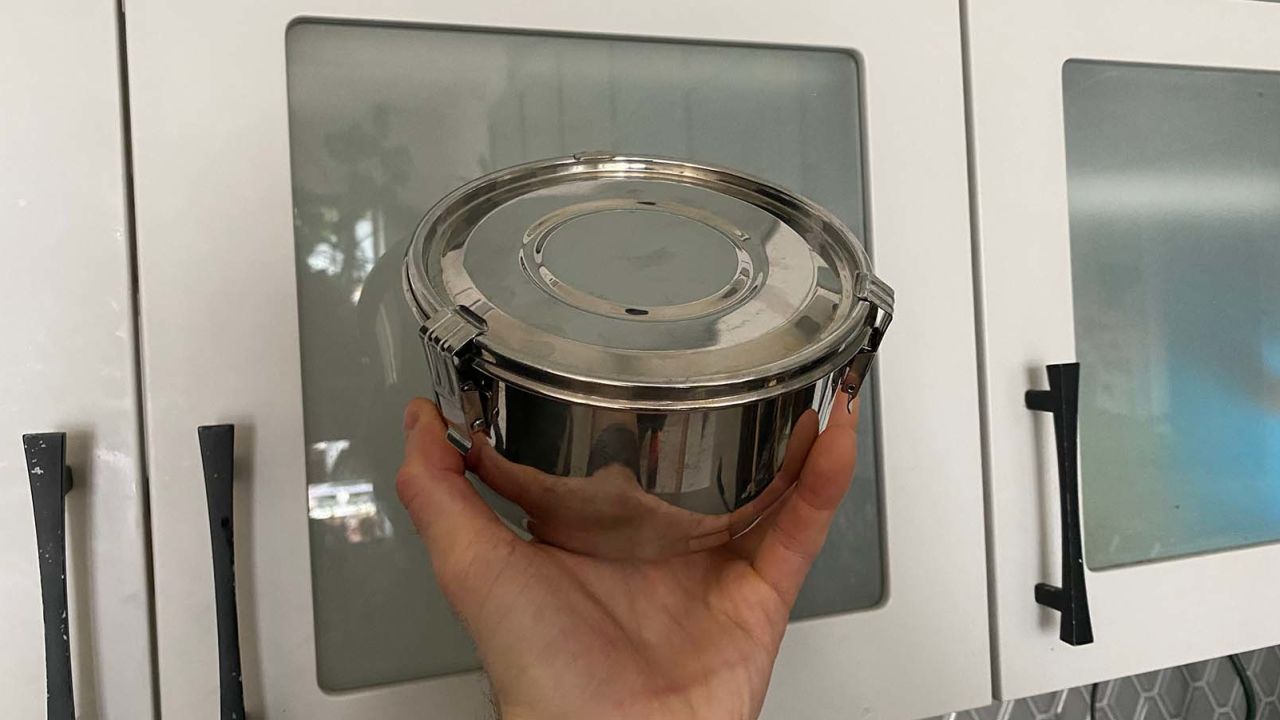 We've had this super-sturdy, airtight and leakproof container for years and absolutely love it. Whenever I have leftovers to store, this is the first container I reach for because it keeps food so fresh. I especially love that it's actually leakproof; you could use it as a lunch container and take soup to the office without a worry. — Kai Burkhardt, sustainability and outdoors editor 
I discovered this chocolate within the past year, and it is SO GOOD. The fun branding is obviously a huge draw (the colors! The name! The funky shape of the chocolate bar when you break it up into pieces!), but the flavor combos and the high-quality chocolate are what keep me recommending it to everyone I know. It's too easy to finish off an entire bar in one or two sittings — it's just that good. My favorite flavor is chocolate pretzel toffee, but I've loved every single flavor I've ever tried. I just learned that on top of all of its other merits, Tony's is also eco-friendly, using 100% traceable beans and sustainable practices. Yes, please! — Hayley Saltzman, former head of social
I made the switch to Cloud Paper's paper towels a couple of months ago and I haven't looked back since. Each roll comes with 150 100% bamboo sheets and is delivered to your doorstep in two-, three- or four-month increments in a totally plastic-free, recyclable and compostable box. Not only are they good for the planet (and you!), but I swear they're just as soft, strong and absorbent as "regular" paper towels. — Stephanie Griffin, social lead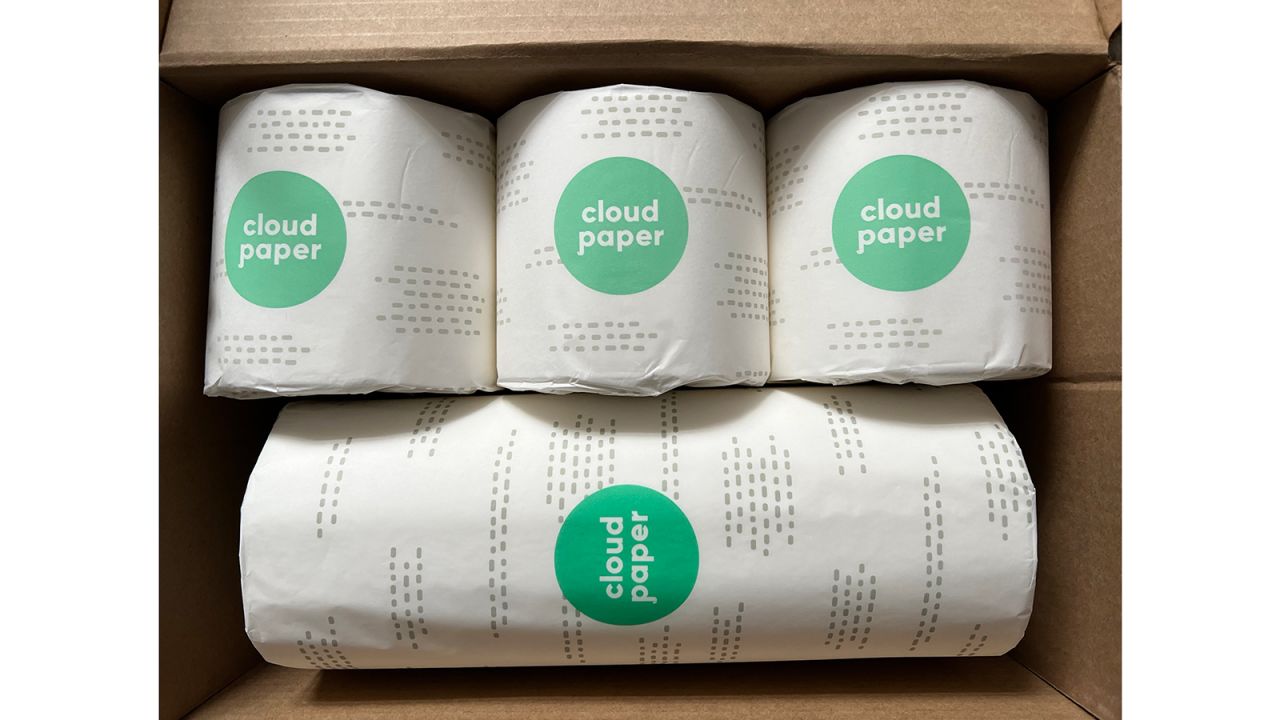 I hadn't tried eco-friendly toilet paper until recently, but I'm happy to say it does not disappoint! Cloud Paper's toilet paper is made of 100% bamboo, and each roll comes with 350 sheets. Delivered to your doorstep in a box made of totally recycled content, this paper is super soft, scent- and lint-free and, best of all, tree-free! — Stephanie Griffin, social lead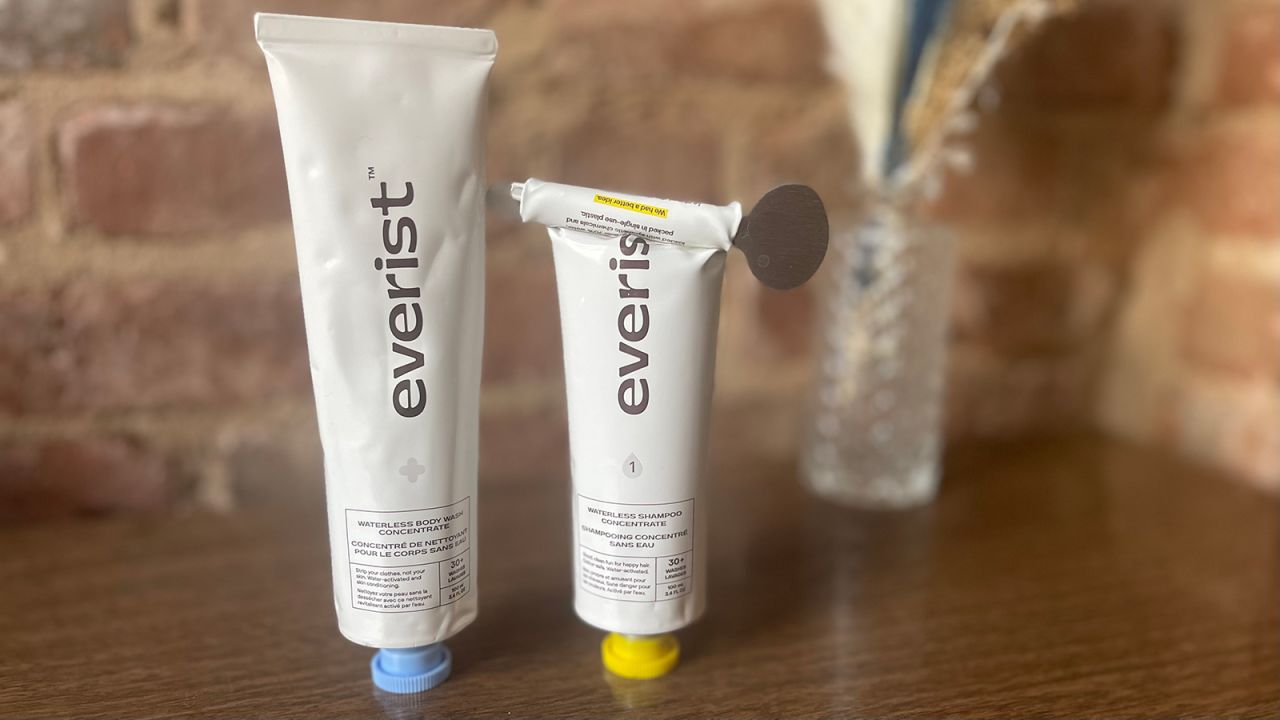 Everist wants to do away with the single-use plastic that bath and body products usually come in, so instead the company makes concentrated shampoo, conditioner and body wash formulas that cut back on waste in more ways than one. The plant-based paste formulas are made without water, and each of the aluminum tubes comes with a key that helps you dispense every drop of product. When you're done, the tubes can be recycled and the plastic caps can be sent back to Everist to participate in the brand's Cap Back Program. I love that the products are wholly sustainable, from the biodegradable ingredients to the recycled packaging. — Sophie Shaw, associate beauty editor
I was never much of a coffee drinker and thought the whole process was quite wasteful. I recently discovered Explorer Cold Brew Co. and am now addicted. The coffee comes in recyclable glass bottles and, even more importantly, the company is transparent about the growing process and the coffee is fair trade and ethically sourced. To get even more sustainable, Explorer's warehouse is just 2 miles from my apartment, lowering my carbon footprint. — Lindsey Smith, associate editor
This is hands down the most beautiful, high-quality piece of swimwear I own; it features a backless design, a matching belt and built-in padding, and overall it's just super flattering and really sucks everything while still allowing some stretch! This piece is constructed of recycled materials, such as fishing nets, and comes in a box made of reused algae from areas where too much would otherwise harm the fragile ocean ecosystem. Also, I love that the brand donates a portion of its sales to The Coral Reef Alliance. I look forward to wearing it as a bodysuit until it's officially beach season! — Stephanie Griffin, social lead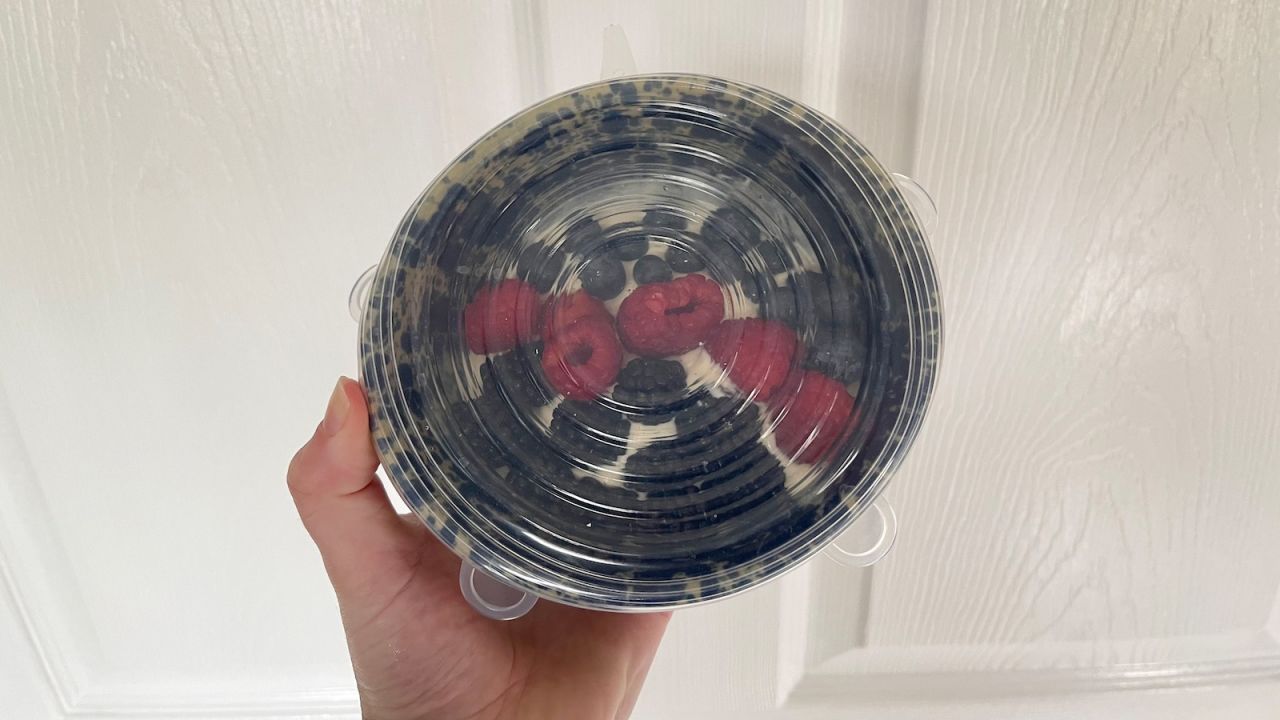 Say goodbye to single-use saran wrap or aluminum foil when you're storing leftovers. This 14-pack of stretchy silicone lids in varying sizes will keep your food tasting fresh. They're made of a thick silicone, so they won't rip, and there are enough sizes in this 14-pack for pretty much any dish. After you're ready to eat your leftovers, you can plop these lids right into the dishwasher and use again next time. — Emily McNutt, senior travel editor
Hanky Panky has always been one of my go-to brands for underwear, but its brand-new Eco Rx line is an instant favorite. My No. 1 priority at all times is comfort, and these lounge sets are some of the most comfortable things I own. While I've been wearing mine as pajamas, I pretty much refuse to take them off throughout the day. You can mix and match the tanks, shorts, long-sleeve shirts and pants, and I have definitely been doing that. The material is so soft and comfy, and wearing these matching sets makes me feel like an adult for once. The best thing about these sets is the fact that the material is made of 30% upcycled cotton and 70% wood pulp. I had no idea that wearing clothing made of wood pulp could be so cute and comfortable. — Hayley Saltzman, former head of social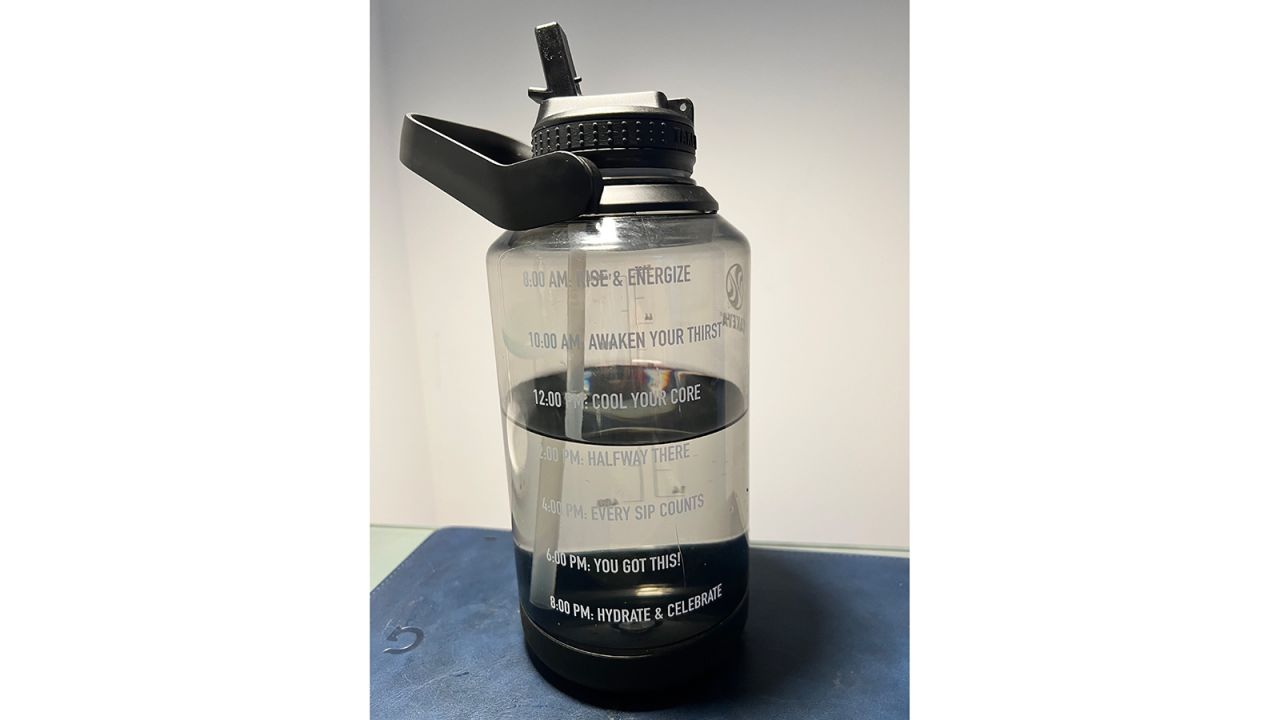 Not only can this GIANT water bottle, which holds 64 ounces, get me through an entire day without getting up to refill (or ever buy another bottle of spring water), but Takeya's products have helped eliminate over 12 billion single-use plastic bottles. Plus, I get to "Hydrate & Celebrate" every night at 8 p.m. What a perk! — Tobey Grumet, reviews editor
When I learned normal sponges shed microplastics into your water pipes every time you wash the dishes, I was horrified. That's why I made the switch to this wooden dish brush that has a detachable head with bristles made from tampico fibers. After a few months when the bristles get worn down, you can simply remove the head, compost it and replace it with a new one! And if the handle ever gets too old (I've had mine for about three years and it hasn't died yet), you can remove and recycle the metal attachments and compost the handle. — Kai Burkhardt, sustainability and outdoors editor
Of course when I switched my sponge for a dish brush, I wanted to get something to clean my reusable water bottles too. I've searched for years, but a lot of zero-waste bottle brushes are either too flimsy or you have to meticulously uncurl a metal wire to compost the fibers. I finally tried this brush, which sort of looks like a toilet brush, and it immediately became my favorite. The bristles compress so it can fit in very thin jars and it makes cleaning bottles a breeze. — Kai Burkhardt, sustainability and outdoors editor
I recently switched to Hey Humans Natural Deodorant in Rosewater Ginger and it offers the same odor protection as any other deodorant on the market but is better for your body and the planet. It's made from 99% plastic-free packaging and is also clean, vegan and cruelty-free. — Lindsey Smith, associate editor
MZW has been one of my favorite accessory brands for years, not only because of its plethora of trendy styles but also because each bag is made from pre- and postconsumer waste, including single-use plastic water bottles. I particularly love this bright yellow ombré style because it reminds me of a sunny day and it also features an adjustable shoulder strap, zip-top closure, signature red leather edging and four interior pockets, so I'm able to store a whole bunch of things at once. I can't wait to wear this bag all spring and summer — and feel good about it! — Stephanie Griffin, social lead
I'm a sucker for a good highlighter, and I've been loving this one from RMS Beauty. I use it pretty much all over my whole face, and I've been getting so many compliments about the glow! The brand is cruelty-free and organic, and it uses sustainable practices, which I know because it's available at Toward beauty, which only sells responsibly made products. Love that this site does a lot of the work for you if you're looking to be a conscious consumer, and I can't say enough good things about RMS Beauty in general. — Hayley Saltzman, former head of social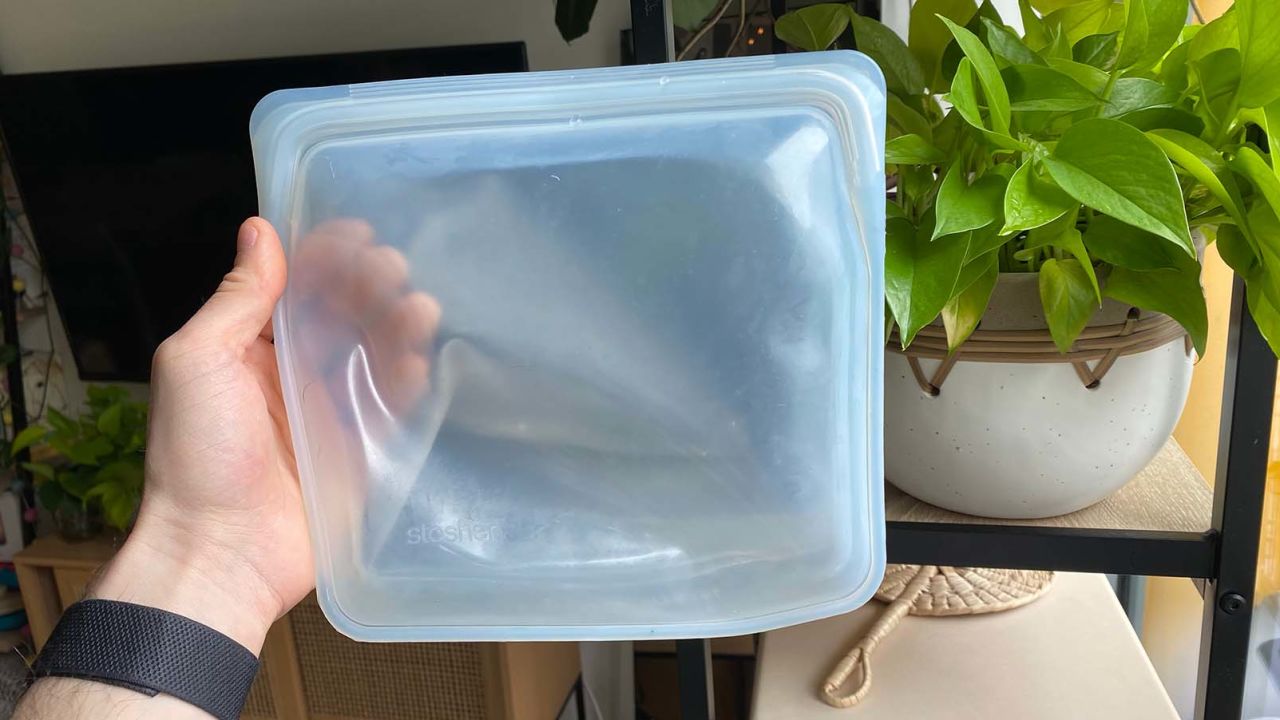 Using and throwing away normal plastic bags is so wasteful, which is why I made the switch to reusable Stasher Bags. We have a full review on them here, but I love their ability to store anything and everything, whether that's leftovers, snacks or groceries. I love the Stand-Up Mega in particular because it fits a ton and I can pop fresh popcorn in it for a zero-waste movie night. — Kai Burkhardt, sustainability and outdoors editor
The Lotus Trolley Bags are a complete game changer because they come with support rods to use in your cart, making shopping and checking out a breeze. There's also an insulated bag so you can keep frozen and cold items chilly from the store to your home. Every single time I go grocery shopping, someone asks me about them and orders them while we're in an aisle. — Lindsey Smith, associate editor
Made from 100% compostable, plant-based materials and eco-friendly ink, this phone case from Casetify is my new favorite. I chose the MagSafe-compatible case (which offers the ultimate protection for when I inevitably drop my phone) and in the matte olive color for a monochromatic look. Not only is it good for the planet, but it makes for a fun mirror selfie too. — Stephanie Griffin, social lead
I probably have around 20 candles in my apartment, but this is my absolute favorite one. I keep the Nette Sunday Chess candle on my coffee table, and I burn it whenever I want to feel extra cozy. I love the vanilla notes, combined with a slightly sultry, smoky scent that keeps it from feeling too feminine or floral. It's one of the few candles my husband and I both love, and I've found that it lasts a very long time. Nette donates 1% of its annual revenue to environmental causes, it plants a tree for every single purchase made on its site and it offsets the carbon footprint associated with the production and shipping of all of each product. — Hayley Saltzman, former head of social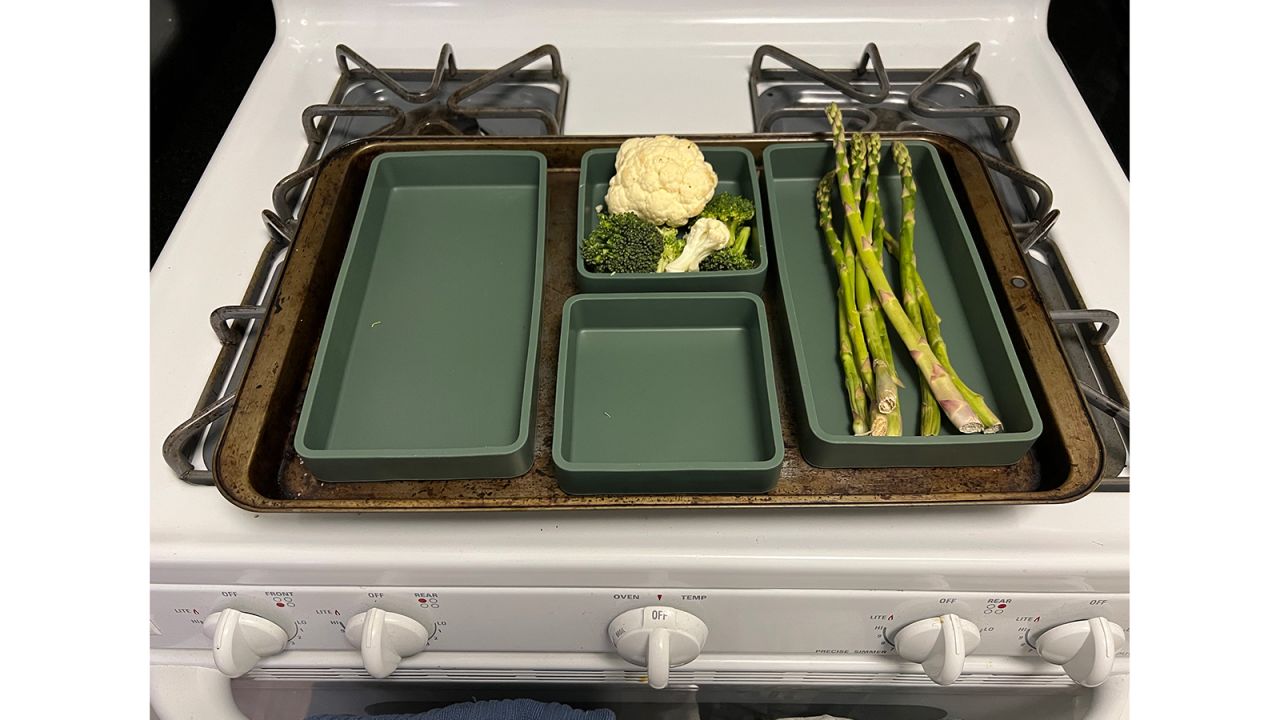 This makes cooking so easy. I can put veggies and meat in for different amounts of time without taking a whole tray out! Plus, I use way less tinfoil and can throw these right in the dishwasher. — Hannah Lauson, senior digital content strategist
I've always loved Dove body wash and was so excited to see the brand now offers reusable bottles and concentrate refills. The aluminum bottle is infinitely recyclable, and the concentrates are packaged in recyclable and 100% recycled bottles. Plus, it smells amazing and leaves my skin so soft. — Lindsey Smith, associate editor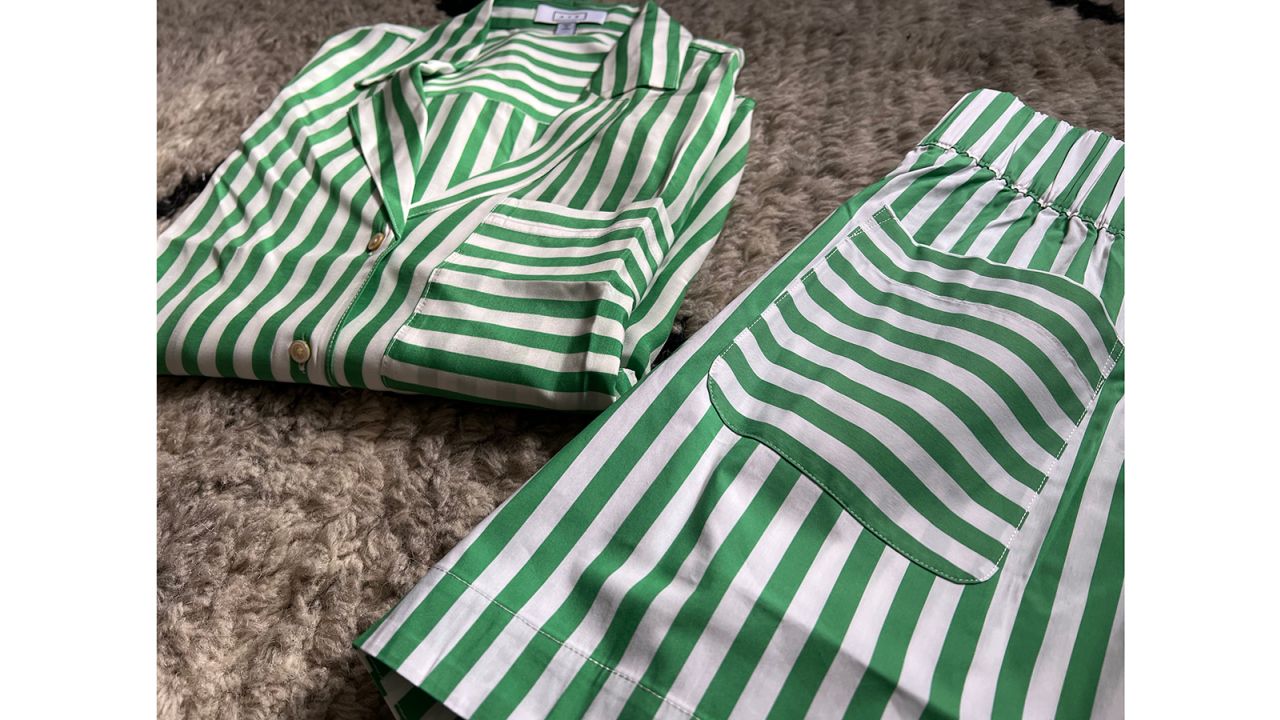 In an effort to shop at fewer fast fashion brands, I discovered AYR, which offers minimalistic, sustainable, high-quality pieces that you can wear year-round. This striped set is an investment, but going green never looked so chic! Oh, and the brand is completely women-owned and -run, which I love! — Stephanie Griffin, social lead
I know I've featured P448 shoes in pretty much every single editors' picks article, and that's because they are truly my favorite. P448s are my go-to sneakers — I love the classic designs with a fun twist, and the fact that they're so comfortable you don't even have to break them in. I also find them to be great quality, with zero wear or tear even after constant daily wear. One of my favorite pairs of P448s is the recycled Jack shoe, which uses recycled leather, and I love that the brand overall prioritizes sustainability. It offsets CO2 emissions on all of its shipments, use 100% recycled materials in its packaging, reduces water consumption in the production of its shoes and takes discarded leather that's been left over to create its recycled leather shoes. — Hayley Saltzman, former head of social
When I swore off single-use plastic in 2020, this water bottle from Stojo became my go-to! It's made of LFGB-certified silicone, holds a whopping 20 ounces of water when full and comes with an airtight, screw-on cap that literally NEVER leaks. The coolest part, though, is that it's collapsible, so it can shrink down in size and lay flat when you're working with limited space. It also comes in 20 different colors, so you have plenty of options to choose from! — Stephanie Griffin, social lead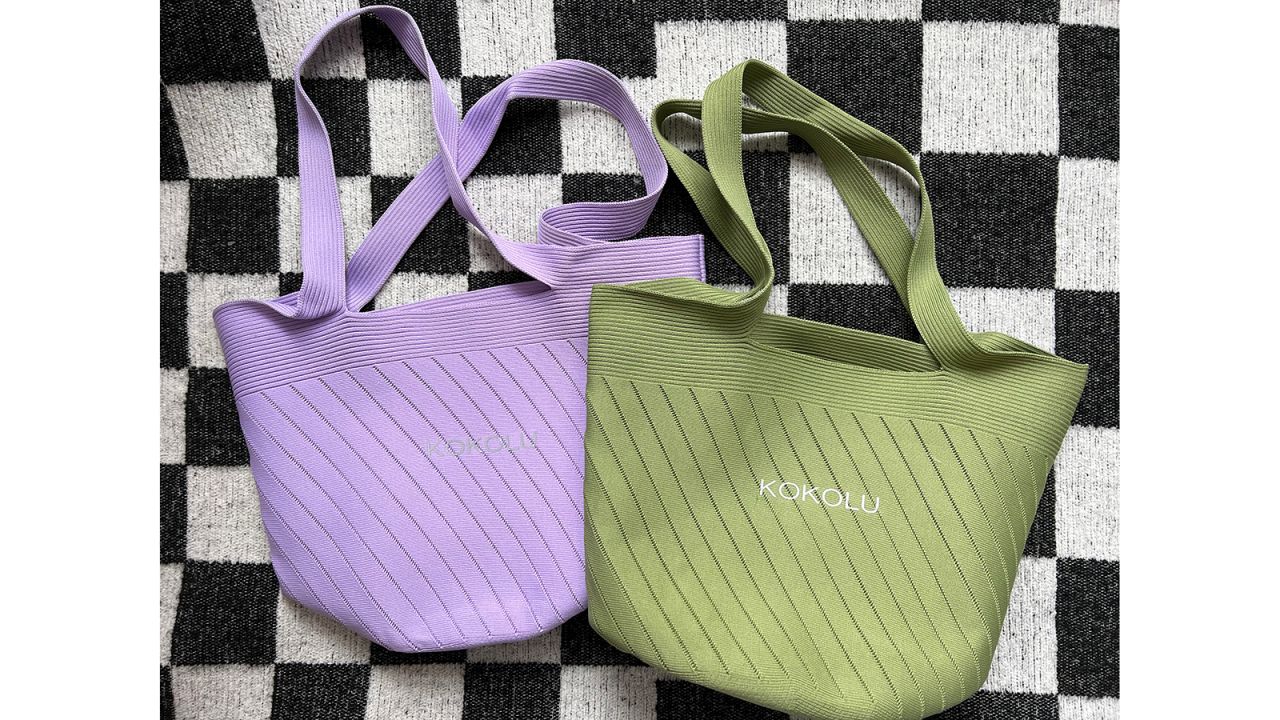 Made from eight recycled plastic water bottles, these tote bags from Kokolu are as sustainable as they are cute. I have the limited-edition lavender and earthy green colors, and they're both super lightweight and feature an open top, so there's limitless space to fit everything I need, including my giant emotional support water bottle! — Stephanie Griffin, social lead
Because I work from home, I live in oversized tees, and lately, I've been loving this one from Edify, which is a women-owned online destination for ethical and sustainable clothing and accessories (every single brand must meet strict values criteria, including community impact). I love that this locally made T-shirt is inspired by having less and living more, and it's so comfy — I can't stop wearing it! — Stephanie Griffin, social lead